Permanent make up & laser hair removal salon in Antwerp
Sengul Taslibayir
2022-09-27
Memnunum ve herkeze tavsiye ediyorum kesinlikle
İk heb mijn mama moeten overtuigen voor haar wenkbrauwen te laten doen ,Was in het begin heel stressend was bang dat het niet mooi zoude zijn en nu is zij heeel te vreden over haar wenkbrauwen . Daar achter heb ik aan ilknur gevraagd of zij mij een permanent tattoo kan zetten op mijn arm eerst had zij gezegd dat zij het niet op het huid kan zetten ma ik wou het echt heel graag en uiteindelijk heb ik haar overtuigd en ik ben zo blij met het resultaat ervan 😇
Merve Yıldız Guzey
2022-09-05
Combibrows işlemi icin İlknur hanımı tercih ettim, sarışın bir bayanım işlem öncesi renk konusunda endişeliydim ancak ilk seyansdan sonra kaşlarımın iyileşmiş halını kimse anlamadı saç ve kaş rengimle İlknur hanımın kullandığı pigment çok uyumlu oldu,sonuçtan memnunum, çok doğallar görende işlem olduğunu anlamıyor , tavsiye ederim.
Bedankt Ilknur voor mijn prachtige wenkbrauwen!🧡✨
Didem Uckuyulu
2022-09-04
Ik ben zeer tevreden over mijn wenkbrauwen. Ilknur is zo professioneel in haar werk. Ze is een engel. Zeker een aanrader!
İlknur hanım o kadar yetenekli ki her defasında efsane yaratıyor ellerinize sağlık ilknur hanim
Heel erg lieve en zeer proffesionele vrouw, behandeld je goed en luisterd naar je wensen. Ben hier zeker tevereden en raad het iedereen aan!
Laserontharing wangen en volledige rug na 3 sessie al heel goed resultaat zeker een aanrader!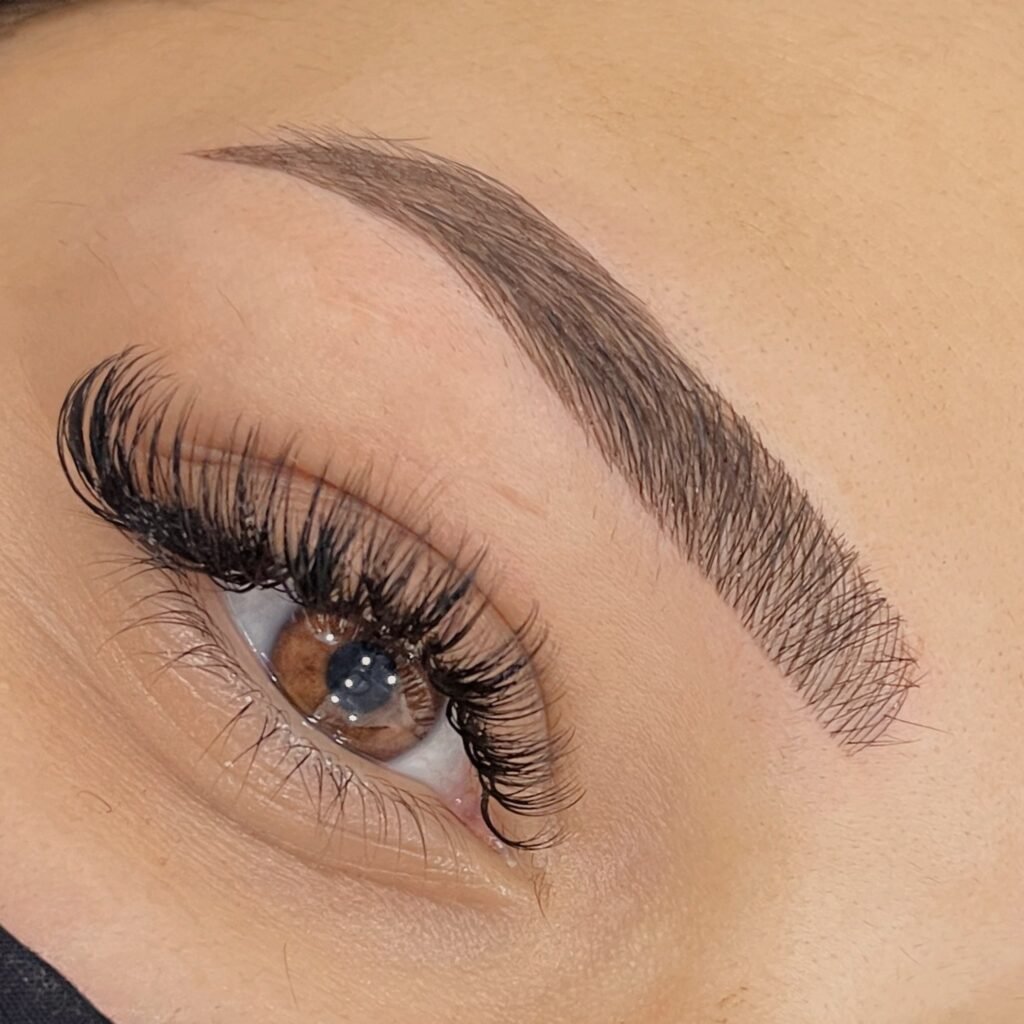 What is semi-permanent make-up?
Permanent make-up technique is the processing of natural minerals and colors under the skin. The application of micropigment is done with disposable needles. Colors injected under the skin are completely natural, additive-free and odorless substances. Do you also dream of beautiful eyebrows that you no longer have to draw? Then permanent makeup for eyebrows is the solution.
"Permanent make-up, semi-permanent make-up, cosmetic tattooing and micropigmentation are all names for the same thing, which is the application of pigment to the epidermis" The result lasts 1 to 2 years. After that, it will gradually fade. We recommend a touch up after 1 – 2 years so that the eyebrows look tight again.
Soprano Titanium Laser hair removal
From now on by Ilknur Altintas in Aartselaar we work with the latest laser equipment, namely the Soprano Titanium!
Advantages of laser hair removal with
soprano titanium
Suitable for all skin types, dark skin types can also be treated,

Suitable for larger surfaces,

No irritation of the surrounding skin,

Specially developed for the permanent removal of unwanted hair growth,

Our laser devices are FDA approved. (The FDA approves the equipment, and is often used by manufacturers and practices as a seal of approval to show that the equipment being used is safe and will not cause burns or other damage to the skin.)

You no longer need to shave, wax or epilate,

The treated area remains smooth for years,

Is perceived as painless,

You can resume your work immediately after the treatment,

Suitable for men and women